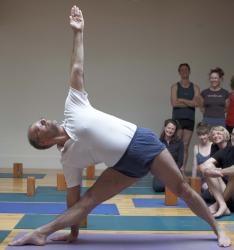 A weekend of Iyengar yoga with Manouso Manos
LOCATION: Three Queens Yoga Studio 410 Monroe st. Phila. Pa 19147
Friday, Jun 16th 2017 &nbsp6:30 to 8:30 pm
Saturday, Jun 17th 2017 &nbsp10 am to 2:30 pm ( with a short break)
Sunday, Jun 18th 2017 &nbsp10 am to 1 pm
Full Workshop: $235 after 5/10.
Please email: practiceyoga1@gmail.com for instructions on how to register. Please do not send checks to the studio address, we do not receive mail there.
Cancellation policy: $30 admin fee prior to 6/1, no refund after 6/1.
Manouso Manos is one of the most capable and experienced of the Senior Iyengar Yoga Teachers. He holds one of only two Advanced Senior certificates granted worldwide by B.K.S. Iyengar.
He began his studies with Sri B.K.S. Iyengar in 1976, and served as chairperson of the First International Iyengar Yoga Convention in 1984. After numerous trips to Pune, India and over 3 decades of personal practice, his understanding of and insights into Iyengar yoga are conveyed with authenticity and precision.
Methodical in his teaching, Manouso lays a solid foundation and progressively refines each of the asanas. His sense of humor and sensitivity shine through as his dynamic and challenging teaching style moves his students beyond their perceived limits.
Please note that the workshop is being held at a new location ! The beautiful Three Queens Yoga studio with lots of natural light and more bathrooms.
Participants should have at least one year of Iyengar yoga experience.
Please bring your own props: blankets, mat, belts and blocks.
To register:
Registration on first come basis with payment, space is limited.
To learn how to register or for more information or questions, please email: practiceyoga1@gmail.com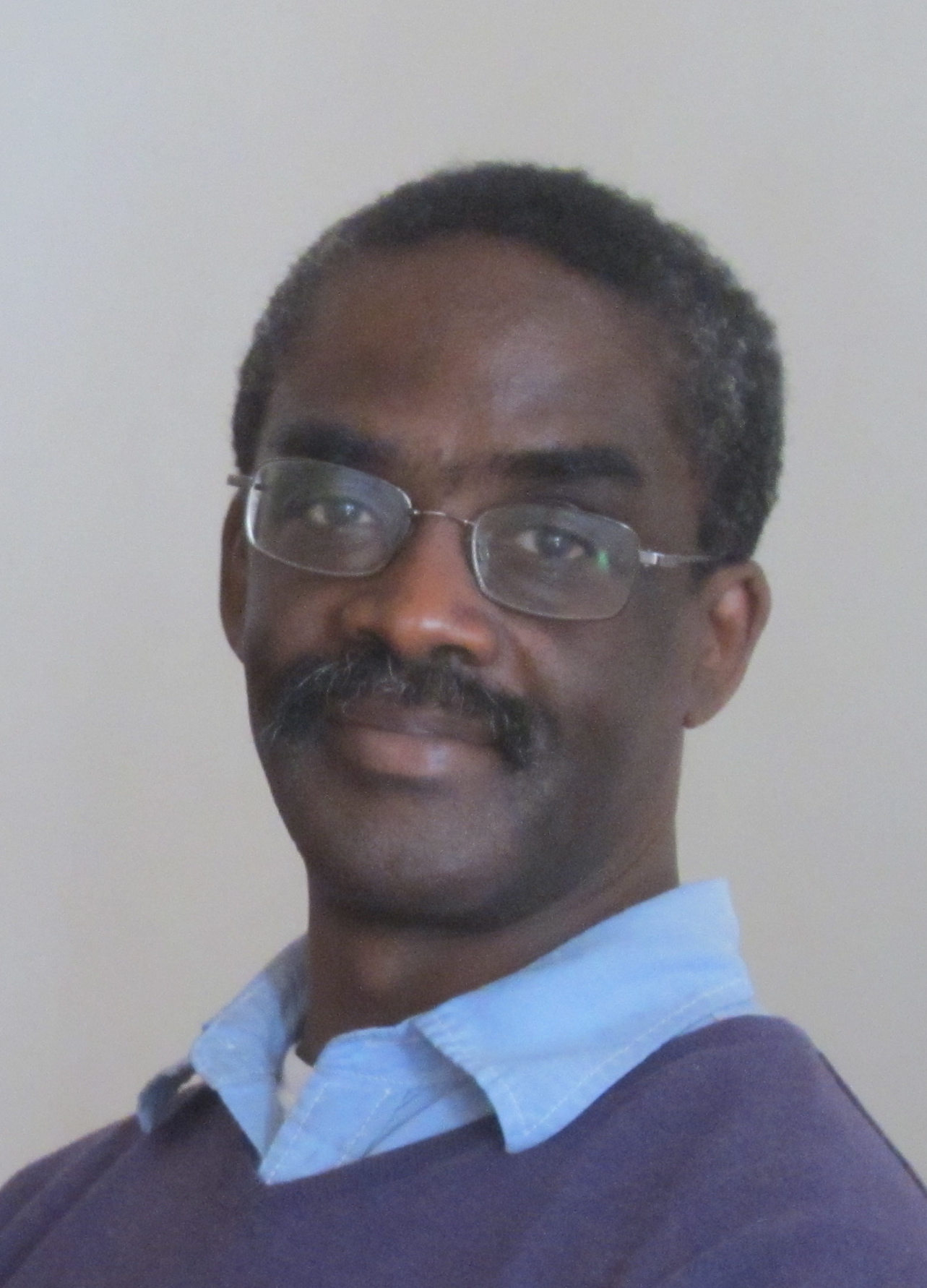 Kofi Busia
Senior Iyengar Instructor
A 5 day Iyengar yoga intensive with Kofi Busia
LOCATION: Practice yoga studio 804 s. 4th st. Philadelphia PA 19147
Wednesday, Jul 19th 2017 to Sunday, Jul 23rd 2017
Entire workshop is $420
Pranayama classes are $15
Asana classes: $40 per session for 5 or more, or $45 per session for 4 or less. (Pranayama does not count as an Asana session)
KOFI BUSIA is one of the foremost teachers in the Iyengar tradition. One of Mr. Iyengar's earliest students, he has been teaching for over 41 years, and has held his Advanced Certificate for over 40 years. He has taught all over the world, and some of the most senior and best known Iyengar yoga teachers have been his students. He started studying with BKS Iyengar while a student at Oxford University, becoming the youngest person to be certified at his level. Throughout the 1970s and up until the mid-1980s he studied regularly with BKS Iyengar at his Institute in Pune. As well as being a widely respected and renowned teacher, Kofi has translated the Yoga Sutras directly from the Sanskrit.
Schedule for Wednesday, July 19th through Friday, July 21st, same schedule each of those days.
9:30 to 10:15 AM: Pranayama†
10:30 AM to 12:30 PM: Asana
6 to 8 PM: Asana
Schedule for Saturday, July 22nd
9:30 to 10:15 AM: Pranayama†
10:30 AM to 12:30 PM: Asana
2:30 to 4:30 pm
Schedule for Sunday, July 23rd
9:30 to 10:15 AM: Pranayama†
10:30 AM to 12:30 PM: Asana
† There will be no late entry for pranayama. Doors will close promptly at 9:30 AM and reopen at 10:15 AM.
Space is limited to 20 participants. Please register early so as not to be disappointed.
To register, please email:
practiceyoga1@gmail.com and you will receive further directions.
In your email, please state which sessions you are interested in attending.
A minimum of one year yoga experience is strongly recommended.
Full payment is due at time of registration, and space will not be held without payment. No refunds after July 20th. Refunds before July 20th will deduct an administration fee of $25.

Genny Kapuler
Friday, Sep 15th 2017 to Sunday, Sep 17th 2017

Peter Scott
Wednesday, Nov 1st 2017 to Sunday, Nov 5th 2017

H.S. Arun
Friday, Apr 28th 2017 &nbsp2 to 4 pm
Friday, Apr 28th 2017 &nbsp6:30 to 8:30 pm
Saturday, Apr 29th 2017 &nbsp10 to 1 pm
Saturday, Apr 29th 2017 &nbsp3 to 5 pm
Sunday, Apr 30th 2017 &nbsp10 to 1 pm

Kevin Gardiner
Friday, Mar 10th 2017 &nbspto
Sunday, Mar 12th 2017

Kofi Busia
Friday, Jan 13th 2017 &nbsp6 to 8 pm
Saturday, Jan 14th 2017 &nbsp10 am to 1 pm
Saturday, Jan 14th 2017 &nbsp3 to 5 pm
Sunday, Jan 15th 2017 &nbsp10 am to 1 pm
Senior Iyengar Instructor

Christine Saudek
Friday, Dec 2nd 2016 &nbsp6 to 8:30 pm

John Schumacher
Friday, Nov 4th 2016 &nbsp6 to 8 pm
Saturday, Nov 5th 2016 &nbsp10 to 1 pm
Saturday, Nov 5th 2016 &nbsp3 to 5 pm
Sunday, Nov 6th 2016 &nbsp10 to 1 pm